…and my approach to working with you.
I am highly experienced in working with people at all levels, including as a senior manager and CEO. My coaching practice is based on a strongly pragmatic solutions-based approach designed to help you address your very real and current needs
I believe that you will achieve most in a supportive, friendly environment based on trust and mutual respect. I am naturally warm and friendly and our sessions will be:
relaxed yet purposeful
informal yet focused
affirmative and positive yet outcomes driven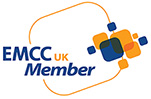 I am a member of the European Mentoring and Coaching Council and as such I subscibe to its code of ethics.
I am also a Fellow of the Institute of Leadership and Management and a Fellow of the RSA.
How it works…
Your initial consultation or 'chemistry' session is completely free and usually lasts around 30 minutes. It's an opportunity for us to talk through what you hope to achieve, how the coaching process works and to discuss any questions you may have. We can then decide if it's something you'd like to go ahead with.
I have used on-line and telephone coaching and mentoring for several years and together in this environment we can make huge strides forward…and still have some great coffee!
Individual sessions are £75 for 60 minutes. A typical programme is 6 sessionslasting around 1.5 to 2 hours, although I will tailor the actual length and number of the sessions to suit your own individual needs. You will also have access to unlimited email contact between sessions and a reasonable number of telephone calls.